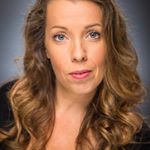 Tracy Round-Turner has a passion for dance and fitness. Her energy and enthusiasm for dance and fitness have led to over 25 years of experience as a professional dancer and choreographer.
Tracy grew up in the Midlands, where she trained as a dancer at Coventry Centre for Performing Arts before moving to London to continue her training at Middlesex University, where she completed her BA (Hons) in Performing Arts as a Dance major and her Masters in Choreography and Performing Arts.
Tracy worked for many years as a professional dancer, choreographer and actress before settling down and taking on the 9 to 5 as a dance teacher, choreographer and director in various schools and colleges. At present, Tracy can be found at West London College, where she is an Assistant Principal, responsible for the Ealing Green campus.
As well as working in the education sector, Tracy is also the managing director of Dancers UK, providing customised themed children's dance parties for all ages, in and around the London area, that engage and enthral all in attendance.
Dancers UK also supplies choreography, dancers, aerial artists, singers, musicians and promotional staff for various events and promotional/ music videos.
Current and previous clients include:
Wobblers International
Danny K
Madonher
Debbie Nunn
Royal Bank of Scotland
Johnson and Johnson
Smirnoff
T4
Terry Hall
Lucinda O'Connell
Baby One More Time
Optimusic, Equinox
Hammersmith Palais
Absolute Corporate Events
Haven Holidays
Carwash (Majorca)
The Hippodrome (London)
Club B. Boss (Hong Kong)
Venetian Casino (Macau)
In 2011 Tracy moved into the dance fitness industry and is now a Master Trainer for ViBeatz, a Zumba and Zumba Kids instructor, and a member of the Register of Exercise Professionals.